Kelly Racing appoints Performance Director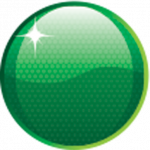 Kelly Racing has appointed internationally experienced motorsport engineer Tony Dowe to the position of Performance Director.
Dowe will oversee the technical and racing aspects of the operation, which enters its fourth year of competition in 2012.
Having completed a four-month engineering consultancy role with Kelly Racing in the final stages of the 2011 V8 Supercars Championship, Dowe has now relocated from the United States to Australia to work from the team's Braeside headquarters.
Kelly Racing will enter four cars in the V8 Supercars Championship for Rick and Todd Kelly (Jack Daniel's Racing), plus Greg Murphy (Pepsi Max Crew) and the yet-to-be-announced acquisition of Karl Reindler.
To add to the workload, Kelly Racing is expected to have a hand in the preparation of as many as two Development Series V8 Supercars this year.
Given the workload and the increasing importance of securing the right people, team owner/driver Todd Kelly says that Dowe's full-time position is key to improving the team's on-track results.
"There is a fair bit going on here at Kelly Racing so it's good to have someone with the experience of Tony Dowe onboard to help oversee all the different projects that we are implementing in 2012," he said.
"Tony is extremely valuable to the team, especially given his contacts globally, which we have used to attract additional key people into Kelly Racing.
"The big focus for us this year is to really take the team to the next level and we can't do that without hiring more staff and higher level staff to fill key positions.
"Tony has been fantastic in that respect and secured some outstanding people to the team that we will announce shortly.
"As far as the team goes, especially in an engineering sense, this year our capabilities will be much higher than they've ever been since we've been in operation."
Dowe, a former Managing Director of TWR's United States arm which operated the successful Le Mans winning Jaguar sportscar program, says that the potential for success at Kellys was a reason for him to move to Australia full-time.
"I recognised massive potential in Kelly Racing as a result of my consultancy role with the team in the last part of 2011," said Dowe.
"This team is in a growth phase and it was an easy decision when Todd asked me to take on this full-time role because Kelly Racing is such an exciting young team.
"I'm really enjoying working alongside Todd in shaping the direction of the company and putting together a world-class engineering group.
"There is a lot of work still ahead of us but I'm genuinely excited about the direction of the team heading into this season.
In other team staff news, long-time Kelly Racing member Barry Ryan has left the team. Ryan was Greg Murphy's race engineer last season.
Also, Rick Kelly's engineer Adam Hardy has returned to the UK, and Jack Daniel's Racing's data engineer Peter Craik has also left the team after securing a role with a leading IndyCar Series team.
The team will announce further additions to its engineering department prior to Sandown.
Jack Daniel's Racing will compete at Sandown in an interim livery before holding an official launch prior to the opening event in Adelaide.