Four-race format for V8s at Albert Park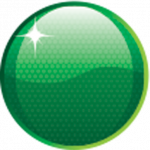 The 2012 Australian Formula 1 Grant Prix meeting at Albert Park will feature four V8 Supercars races.
Initially scheduled to repeat last year's format of three 133km affairs, this year will see practice and qualifying on Thursday, two races on Friday and one each on Saturday and Sunday. A top 10 shootout will not be held.
While the exact race format is yet to be locked in, the two Friday races are scheduled to last 30 minutes (approximately 15 laps), with 45 minute (approximately 22 laps) and 35 minute (approximately 17 laps) races to follow on Saturday and Sunday respectively.
A toal of eight hard and 12 soft compound tyres have been allocated for the event.
As debuted in 2011, the V8 Supercars will again have their own pitlane at Albert Park, although according to V8 Supercars media manager Cole Hutchcock, the race format may not be as simple as the one-pitstop per race requirement seen last year.
"The final format will be confirmed in the coming weeks," Hitchcock told Speedcafe.com.
"We're looking at a couple of options in order to spice up the show."
The 2012 AGP was officially launched in Docklands, Melbourne today, where model Kate Peck and Pepsi Max Crew driver Greg Murphy were named as the event Ambassador and Motorsport Ambassador respectively.
AGP Corporation CEO Andrew Westacott said that the support categories are an important part of Australian motorsport's biggest weekend.
"We look forward to welcoming back the V8 Supercars," said Westacott.
"The introduction of the new pit lane corporate facility, full pit stops and garages was a tremendous success in 2011."
The Porsche City Index Carrera Cup will also be on the support program, while the Group A and C touring cars will be seen at Albert Park for the first time.
Other on-track entertainment will include the return of the Red Bull race-off, a speed comparison and performances from the 'Crusty Demons' motorcycle stunt team.
The 2012 Australian Grand Prix will take place across the March 15-18 weekend.
Speedcafe.com will host its own Speedsuite hospitality experience at the AGP this year. CLICK HERE for more details.
Check out the action from the launch with Kate Peck's ride in the 2-seater F1 car with Cameron McConville