FIRST PIC: Owen and VIP complete DJR line-up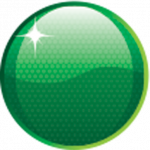 Another piece of the V8 Supercars 2012 driver puzzle has been locked in with the confirmation that Steve Owen will become a part of a four car Dick Johnson Racing operation with backing from V.I.P. Petfoods.
The petfood giant follows Owen across to DJR from Paul Morris Motorsport/Nemo Racing, which retains the Racing Entitlements contract under which the #49 Falcon will race.
The former two-time Fujitsu Series winner will also re-acquaint himself with Ford – the team having brought the former Jonathan Webb FG Falcon back into the DJR fold.
The union forms a renaissance with DJR as well – after Owen campaigned in the enduros with the Queensland team in 2008, partnering Warren Luff.
"This is a fantastic opportunity to compete in another full season of the main game series and I have to thank V.I.P. Petfoods for their continued support of my V8 Supercar career," said Owen.
"DJR are excellent operators who produce a really strong car, so I'm excited about reforming our relationship and continuing that solid form."
The remainder of the four-car Dick Johnson Racing  operation will be made up of two Jim Beam Racing entered Falcons for Steven Johnson and new recruit Dean Fiore, and a Norton sponsored Falcon for James Moffat.
Moffat will unveil his new colours on Monday in Sydney (for Speedcafe.com's previous story on Moffat's unique unveiling CLICK HERE).