Dick Johnson excited by four car presence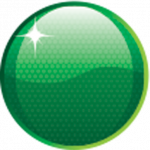 Legendary V8 Supercars team owner Dick Johnson has expressed his excitement at expanding his Queensland-based operation to run four cars this season.
The news was officially confirmed today with the announcement that driver Steve Owen, sponsor VIP Petfoods and Racing Entitlements Contract owner Paul Morris have joined forces with DJR.
CLICK HERE for Speedcafe.com's initial news story
Owen's car, which was campaigned by Tekno Autosports last season, will be run alongside those of Dean Fiore, Steven Johnson and James Moffat – meaning all four Triple Eight Race Engineering-built Ford Falcon FGs still racing in the championship will be prepared out of the same workshop.
Operating as a single-car outfit from its debut in the Australian Touring Car Championship in 1980, DJR expanded to two cars in 1988, and ran three cars full-time in 2010.
While it has also prepared as many as three Fujitsu V8 Supercars Series entries alongside its main program, never has the team run four cars in the championship.
"For the first time in our history, we will run a four-car team in the main game this year," confirmed Johnson.
"It's an exciting development for us and I really look forward to welcoming Steve back to DJR after his endurance drive with us in 2008.
"The support of such an iconic local company like V.I.P. Petfoods, is essential for the success of a team like ours.
"They are passionate supporter of Australian motorsports and we look forward to working with Tony (Quinn, director) and the V.I.P. Petfoods team closely throughout the season."
With Paul Morris Motorsports' second REC being leased to the expanding Tekno Autosport for the 2012 season, the confirmation of DJR's plans also signals the end of PMM's stint in the championship as a car preparer.
Morris, whose team's VE Commodores have already been moved on to Tekno and Lucas Dumbrell Motorsport, sees the link with DJR as an opportunity.
"The DJR/PMM merger is not only a great commercial opportunity for our sponsors and team, but is a great chance for us to work alongside Dick," said Morris.
"I have great respect for him as a person, team owner and for the brand he has created."
PMM joined the V8 Supercars Championship in 2000, taking its only round win in just its second year of competition with Morris himself at the wheel at Calder Park.