Pye confirms switch to Development Series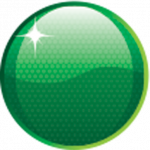 Scott Pye has confirmed that he will compete in the Development V8 Supercars Series this year, driving for Triple Eight Race Engineering.
The South Australian will replace outgoing champion Andrew Thompson in the Monster Energy Drinks Commodore VE.
He has signed a two-year deal with the team.
Pye, 22, comes of the back of two season in international openwheel competition, having won the British Formula Ford Championship in 2010 before stepping up to British Formula 3. After a difficult start to the year, Pye won a race at Rockingham, finishing 10th overall.
This year will mark his first in touring car competition.
Triple Eight Race Engineering has been a supporter of Pye over the past three seasons, and team owner Roland Dane is confident that the he has what it takes to succeed in the V8 Supercars.
"Scott has been on our radar for some time and we have supported him in his Formula Ford and Formula 3 pursuits overseas where he has tasted great success," said Dane.
"At 22, he is still a star on the rise and we believe he has the skills and determination to succeed in touring cars.
"We have signed Scott on a two-year deal which will see him involved in day-to-day operations at the workshop and ride days, a program we believe will truly allow him to develop as an all-round driver.
"Last year we selected a driver with experience and set ourselves a clear goal of a championship win which we achieved.
"Our goal with Scott is to see him improve and learn everything there is to know about these cars. He has the potential to be successful at the highest level and most importantly has the attitude and desire to get it done."
Pye said he was excited to continue his association with Triple Eight Race Engineering.
"It's fantastic to be returning home and working with Triple Eight Race Engineering who made my last two years racing in Europe possible," said Pye.
"The team is the benchmark in Australian motorsport and I'll do everything I can to capitalise on this opportunity.
"Like many aspiring drivers my goal was always Formula One but I have never overlooked V8 Supercars.
"Roland and I have realistic expectations. I've never competed with a roof over my head and this will be something different but I'll be learning from every experience.
"It's also great to be joining up with Monster Energy and GearWrench, I look forward to building longstanding relationships with both companies."
Pye will make his first on-track appearance in the opening round of the Development Series at the Clipsal 500 from March 1-4.