Barrichello considers IndyCar switch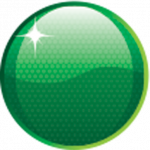 Rubens Barrichello says that he will consider a future in IndyCar after eating his maiden test in a new KV Racing Dallara.
Barrichello completed more than 90 laps on the first day at Sebring's short circuit, before technical issues restricting his running on the second day (today).
The 39-year-old, who was recently ousted from his Formula One seat at Williams, indicated that he is interested in changing his career to the American-based series.
"Right now, I'm truly happy and I like what I saw," Barrichello told Autosport.com of the test.
"I just need to see what comes up. I need to talk to my family, I need to talk to Jimmy (Vasser, team boss)."
Barrichello was impressed with his first laps in an IndyCar, saying that he was trying his best to find the limit of the car, without crashing, and offering constructive feedback.
"I have had a great two days testing with KV Racing Technology. It's been fantastic," Barrichello said.
"The atmosphere in the team has made me feel very welcome and I did what I love to do. I tried to learn the car as fast as I could and be able to give all my input back to the team to help them go further.
"Unfortunately I wasn't able to go out and run as many laps as yesterday. I think I only managed about 30 due to some glitches and various issues. I thought I was running better today and would be able to go faster, but with the little laps I did, I was only able to manage the same time as yesterday.
"However, I have enjoyed it fully and want to thank the team for giving me this opportunity."