Rapisarda chasing NHRA Title with Cory Mac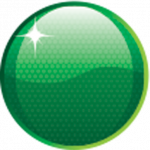 Australian Top Fuel team, Rapisarda Racing will be back in the NHRA Full Throttle Drag Racing Series in 2012 with veteran, Cory McClenathan behind the wheel – and they are chasing a Countdown spot.
The current plan is that the team – owned by Sydney-sider Santo Rapisarda – will compete in the first half of the season and assess where they are in NHRA Full Throttle points before committing to the remainder of the season.
Of the events that Rapisarda Racing completed in 2011, McClenathan was in the seat for five of them – West Aussie Damien Harris and veteran Australian, Terry Sainty also took to the wheel.
"The plan is to step up our program this year and stay in the top 10," McClenathan told NHRA.com. "Our initial plan is to go hard the first 12 to 13 races and then assess where we are. If we're in the top 10 or close to it, we'll keep going.
"By then, I should have been able to find the funding to keep the car out there."
The NHRA Full Throttle Series has switched to a Sprint Cup-style Chase – called the Countdown – which is the last six races of the season. Of the five events that McClenathan raced for Rapisarda last year, he qualified for three of them – and just missed the remaining two. Harris – in a second Rapisarda car – missed the bump spot at the Finals at Pomona by just 0.05s.
The Brownsburg, Indiana pilot – who won the Australian Nationals towards the end of 2011 in Sydney, as well as competing at the  Winternationals midway through the year has 34 NHRA Top Fuel wins to his credit, has finished second in the Championship on four occasions.
Rapisarda Racing in the USA has a technical relationship with one of the powerhouses in the sport – Don Schumacher Racing (who McClenathan formerly competed with).