Ford secures new motorsport boss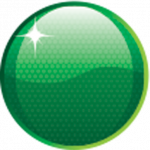 The Ford Motor Company has secured a new boss for its motorsport program.
Graham Barrie has secured the role, replacing Chris Styring who resigned in December.
Barrie's official title at Ford will be group manager, motorsport sponsorship and events.
Barrie has extensive experience in a number of roles at Ford having worked with the blue oval for over 30 years.
Barrie held the position of Ford's state manager of Queensland for six years before switching to his most recent role as the national manager for Ford Fleet.
Speaking for the first time to the media about his new position, Barrie told Speedcafe.com that his first port of call will be to get acquainted with the teams.
"My priority at the moment is to get out to meet the guys. That's my first order of business," he told Speedcafe.com.
"I'm still in transition mode. I'm really just starting so it's a bit early for me to get into any conversation around the performance of the teams and Ford's relationship with them.
"But I am a V8 nut. I go to Bathurst every year and grew up around the V8s, so I'm looking forward to becoming involved."
The Ford Motor Company currently supports Ford Performance Racing, Stone Brothers Racing and Dick Johnson Racing in V8 Supercars.