V8 Nation Radio Show, Episode 37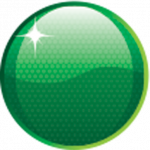 The 37th episode of V8 Nation has been on air – now, here's your chance to watch the behind-the-scenes video.
V8 Supercars drivers Paul Dumbrell and Rick Kelly host their own radio program, produced by Croc Media.
In this week's episode, Paul Dumbrell talks about the funny features of his new phone (he finally stepped up from a Nokia 3310!). Also, the boys look at the current state of the Development V8 Series and its position in the sport.
The main feature of their radio chat, though, is centred around Rick and PD's top three tips for Formula One, V8 Supercars and MotoGP. Will Sebastian Vettel win three titles in a row? Can Jamie Whincup win again, and is Valentino Rossi still capable of winning a MotoGP race?
You can follow V8 Nation on Twitter – @v8nation
See below for this week's episode of V8 Nation.