Tyre regulations changed for Gold Coast 600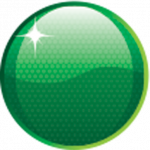 V8 Supercars has changed the tyre regulations for the Armor All Gold Coast 600.
The 2012 edition of the internationally-flavoured event was originally slated to have a combined hard and soft format – like the majority of events this year.
However, the change will see the V8 Supercars use soft tyres for the complete meeting, as was the case in 2011.
The new regulations mean that the Armor All Gold Coast 600 will be the only V8 race in 2012 that will be conducted on soft tyres-only.
Each entry will receive 36 soft tyres to use across the weekend, while another four brand-new tyres will be distributed to teams for the compulsory international driver test at Queensland Raceway on the Wednesday prior to the race weekend.
The four extra tyres must be handed back to V8 Supercars at the end of the test day.
V8 Supercars operations manager Damien White explained that the change is designed to keep the endurance races to one compound-only.
"We took the view that, as with Sandown and Bathurst, the endurance races with the co-drivers should be on one compound," White told Speedcafe.com.
"In previous years, the Gold Coast race has been on the soft and we saw no reason to change.
"And there's no doubt the the extra grip available from the soft tyre allows the international drivers to adapt to a new car and a tight, challenging circuit."
The Armor All Gold Coast 600 will be held on October 19-21.
In other V8 Supercars news, extra identification lights will be added to the side rear doors of each V8 Supercars. With the majority of the events now running both hard and soft tyres, extra indicator lights will become mandatory to go with the traditional lights in the front screen. The lights on the doors will help trackside fans identify what compound of tyres each car is on.
See below for the complete look at the 2012 tyre allocation
| | | | | |
| --- | --- | --- | --- | --- |
| Meeting | Pre-marked | Hard | Soft | Wet |
| Adelaide | 4 | 24 | 0 | 16 |
| Australian Grand Prix | 8 | 8 | 12 | 12 |
| Symmons Plains | 4 | 8 | 16 | 12 |
| Hamilton | 0 | 12 | 20 | 12 |
| Barbagallo | 4 | 12 | 16 | 12 |
| Phillip Island | 4 | 24 | 0 | 12 |
| Hidden Valley | 4 | 8 | 16 | 12 |
| Townsville | 4 | 8 | 20 | 12 |
| Ipswich | 4 | 8 | 16 | 12 |
| Winton | 4 | 8 | 16 | 12 |
| Sandown | 12 | 24 | 0 | 20 |
| Bathurst | 12 | 32 | 0 | 24 |
| Surfers Paradise | 8 | 0 | 36 | 20 |
| Abu Dhabi | 0 | 12 | 20 | 12 |
| TBA | 0 | 20 | 8 | 12 |
| Sydney | 4 | 24 | 0 | 12 |