Two readers win access to Orrcon launch party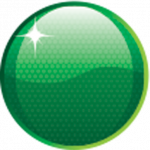 Two lucky Speedcafe.com readers will join Orrcon Steel at tonight's launch of Mark Winterbottom's 2012 V8 Supercar.
Andy Kellett and Michelle Trotter have won tickets to the Orrcon afterparty, where they will meet Winterbottom, the Ford Performance Racing team and Winter Olympic gold medalist,  special guest Steven Bradbury.
As part of the prize, Kellett and Trotter have also scored a Castrol EDGE hoodie.
The pair won the special tickets after subscribing to Speedcafe.com's newsletter. CLICK HERE to sign up.
The launch of Winterbottom's 2012 Ford Falcon will take place at the Medibank Ice House in the Docklands, Victoria tonight.
The launch – which will begin at 7:30pm tonight – is open to the public and is free of charge.
Speedcafe.com is also on Facebook – make sure you "LIKE" us to get the latest racing news in your feed and interact with other racefans – to find the Speedcafe.com Facebook page CLICK HERE.