Tim Slade gets new Falcon for 2012 V8 season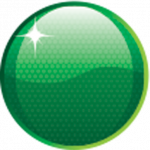 Tim Slade will start the 2012 V8 Supercars Championship with a brand-new Ford Falcon.
The Stone Brothers Racing team has completed the build of the new chassis over the off season, handing the reins of the FG Falcon to Slade.
His entry will continue to be supported by Lucky 7 for 2012.
It is expected that this new car will be the last-ever V8 Supercar built under the current regulations before the Car of the Future regulations come on stream next year.
The #47 Lucky 7 Racing Ford will get a shakedown at Queensland Raceway next week before heading down to Sandown for the pre-season test on February 11.
Slade says that this will be his first-ever brand-new race car.
"I've never had a new V8 Supercar – I've actually never had a brand-new race car," Slade told Speedcafe.com.
"The last race car I had brand new was a go-kart. I didn't even get a new Formula Ford.
"It's obviously pretty exciting to get a new car and I have to thank Ross and Jimmy (Stone) for giving me the opportunity in the new car."
Slade, who finished ninth in the V8 Supercars Championship, says that the cockpit of the car has been tailored to suit his build.
"When I've been in other people's cars, the switches have been a little bit of a reach for me. The team has made things just a bit nicer for me – it has been built for me, not someone else," he said.
"For me, it will be a little bit nicer, newer, less tired and crashed less!
"It's the small things, the little millimetres here and there that will make the difference and hopefully this will sort out some of the little areas we struggled in last year."