Mark Winterbottom in doubt for Sandown test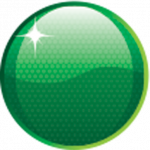 A scan this Thursday may determine if Mark Winterbottom will be fit enough to drive in the season opening V8 test at Sandown in less than two weeks time.
The factory Ford driver broke his ankle in an off-season water skiing accident, casting doubt over his fitness.
He made his first public appearance at the unveiling of his new-look 2012 Ford Falcon last night, sporting a 'moon boot' as he continues his recovery.
Just 11 days until the the official V8 season opener, Winterbottom could not commit to participating.
"I don't know about the test," Winterbottom told Speedcafe.com.
"I'm hopeful of making it. I've made good progress over the last week, but the surgeon will make the last call on it and that's on Thursday.
"We'll have an x-ray there and see if it has knitted together.
"If he says all clear, I'll be having a crack, but if he says it will do damage, I won't risk it because Adelaide is the priority."
Ford Performance Racing's endurance co-drivers Steve Richards and John McIntyre will both be on hand at the test to clock up more miles if Winterbottom is unable to drive.
The pre-season Sandown test will be held on February 11.
See below for Speedcafe.com's news video from the 2012 launch.
At last night's launch, Winterbottom confirmed that he has extended his driving contract worth Ford Performance Racing for a further two years.
CLICK HERE for more on Winterbottom's renewed FPR deal.
CLICK HERE for first images of Winterbottom's new-look FPR Ford.