Mark Winterbottom extends drive deal with FPR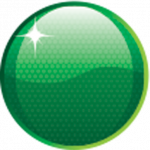 Mark Winterbottom will continue to race for Ford Performance Racing until at least the end of the 2014 season, the team has announced.
The news signals a two-year extension to Winterbottom's current deal, and ensures that FPR's driver line-up will remain unchanged for the introduction of the Car of the Future in 2013.
Winterbottom joined Ford Performance Racing in 2006, and has yet to finish outside of the championship's top five with the Prodrive-owned squad.
Despite a tough start to the season, the 30-year-old Victorian finished 2011 as the top Ford driver in third overall – four places ahead of team-mate Will Davison.
"It is really good to extend my stay as everyone strives to drive for the factory team so I am proud to have been associated with the factory Ford team for so long," said Winterbottom of his new deal.
"Things change rapidly in motorsport and there will be no bigger change than the introduction of Car of the Future next year so to stay with the people I know through such a big change is definitely a good thing."
CLICK HERE for first pictures of Winterbottom's new Orrcon Steel Ford Falcon FG.