Kumho supports Winton and Wakefield 300s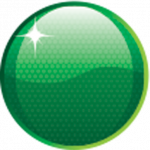 Kumho Tyres has come on board as the naming-rights sponsor for the 2012 Wakefield 300 and Winton 300 races.
The two 300 kilometre races at the Benalla Auto Club-owned circuits will form the "Kumho Endurance Series."
The Wakefield and Winton 300 races are open to a variety of production cars, which are separated into divisions based on their lap times. Each car must be shared by at least two drivers and there are compulsory pit-stops for refuelling.
According to the NSW distributor for Kumho Tyres, David Atkin, the two events provide an ideal platform to showcase the benefits of Kumho Tyres.
"We were looking to get exposure through Australian motorsport, for less money than it costs to sponsor categories at V8 Supercar level," he said.
"Kumho is already involved in motorsport as the control tyre supplier for the V8 Touring Cars and Formula 3, but the open tyre format for the Wakefield 300 and Winton 300 is a way of demonstrating the advantages of Kumho Tyres compared to other brands."
Both the Wakefield 300 and Winton 300 events will be televised on SBS Speedweek as well as Fox Sports Inside Speed.
The 2012 Wakefield 300 will be held on March 3-4, while the Winton 300 is scheduled for November 10-11.
The 2011 Wakefield 300 was won by Stephen Anslow and Ric Shaw (Mazda RX7) and the Winton 300 was taken out by David Raddatz and Shane Otten (Mazda MX5).
These cars are expected to be back for 2012, while another notable entry is that of Australian GT Championship regular Andrew Macpherson, who has entered his Lotus Exige and will be partnered by multiple Australian Formula Vee champion Ben Porter.