FIRST PICS: Winterbottom unveils 2012 Falcon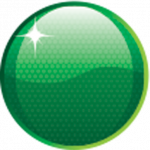 Ford Performance Racing has unveiled its new 'blue' look #5 Orrcon Steel FPR Falcon at the Medibank Icehouse in the Docklands, Melbourne, this evening.
The new-look FPR Falcon, to be driven by Mark Winterbottom, features more blue in its livery, losing the silver that it featured over the last three seasons.
The 2012 Orrcon Steel entry boasts increased Dunlop backing, while electrical wholesaler L&H is no longer among the team's sponsorship line-up following its withdrawal from motor racing at the end of 2011.
FPR also used the public ice rink function to announce that Winterbottom would remain with the factory Ford squad until the end of the 2014 season in a newly-extended driving deal.
CLICK HERE for more on Winterbottom's extended driving contract.
Winterbottom, who finished third in last year's V8 Supercars Championship, revealed his new livery on the ice, alongside Olympic gold medallist Steven Bradbury.
'Frosty' won the last race of the 2011 V8 Championship in Sydney, and despite breaking his leg in a water skiing accident late last year, will be fit and ready for the season-opening race at the start of March.
"A broken tibia is not the ideal preparation," said Winterbottom.
"But the fact it happened well before the first race and is my left leg which doesn't get used much at all driving the car means I don't expect any issues at all when we arrive in Adelaide for the Clipsal 500."
The 31-year-old is confident he will have a race winning package for 2012.
"We enter the new season with a stable technical package, a motivated and very fit crew and the knowledge that we now have a very fast car on all types of tracks," Winterbottom said.
"As a team we know that we have to score more points than last year and win more races than last year and we have worked very hard in the off-season to ensure we have the tools to do just that."
Winterbottom will be on track with the rest of the V8 Supercars field at Sandown's pre-season test day on February 11.