Mark Sheehan takes Perth Top Fuel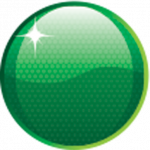 ANDRA Pro Series Top Fuel racer, Mark Sheehan has taken his first Top Fuel win in front of his home crowd at the Perth Motorplex, overcoming defending Champion, Darren Morgan to get the job done.
Sheehan was the last placed qualifier on Friday night at the end of the three qualification runs, whilst Morgan's 4.77 second lap stunned everybody on what was a very hot racing surface.
The red, white and blue machine of Sheehan proved to be a giant killer come eliminations. Firstly, he disposed of the Fuchs Lubricants machine of former Champion, Phil Lamattina with a 4.99 second pass.
Sheehan then had a bye run through the semi-finals to get himself into the decider.
On the other side of the draw, Morgan received a bye run through the first round by virtue of his top qualification. He then went up against last start winner at the Motorplex, Perth's Damien Harris.
Harris defeated Championship leader heading into the round, Andrew Cowin in the opening round to qualify for the semis.
Morgan and Harris are forming somewhat of a rivalry in the ANDRA Pro Series and it was Morgan in the AEG Powertools machine that got the ascendency. The gap between the pair was just 1/100th of a second at the line – a 4.84 for Morgan to a 4.85 for Harris.
In the finale, Morgan got the jump, however was forced to pedal the orange Fueller to the line – Sheehan was able to get to the finish with a 4.95 second pass to Morgan's 5.05.
Some consolation for Morgan is that he collected the bonus points for quickest elapsed time and the quickest speed with his Friday evening qualifying run.
So hot were conditions in Perth on Friday (over 40 degrees C), organisers took the unprecedented step of 'watering' the 400 metre Perth Motorplex to