Jordan King takes first blood at Taupo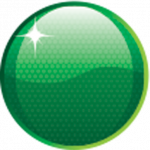 British driver Jordan King has taken his first win of the 2012 Toyota Racing Series at Taupo Motorsport Park today.
Racing from pole position, King set his mark on the race from the green light, sweeping ahead of young Austrian Lucas Auer (nephew of Formula One great Gerhard Berger).  King was never headed from there, extending his lead to three seconds during the race.  He is the fifth different winner in seven races over three rounds of the series, which reaches its midpoint this weekend.
Auer fell back from his front row start and finished seventh, while series leader Nick Cassidy was fifth. Southlander Damon Leitch hunted Auer through the closing laps of the race and made a clean pass to demote him from sixth to seventh at the chequered flag.
King said afterward he had worked hard on his race strategy.
With Josh Hill (son of 1996 Formula One World Champion Damon and grandson of F1 Champion Graham) finishing second, the series records an historic first – Hill and King are both members of the British Racing Drivers Club's elite Rising Stars program, and it is the first time the series has seen a 1-2 result for drivers who are part of this mentoring initiative.
Ferrari Driver Academy member Raffaele Marciello harried Dutch driver Hannes van Asseldonk throughout the race and crossed the line in fourth position.
The second and third races of the third round of the 2012 Toyota Racing Series will be held at Taupo Motorsport Park tomorrow, with the 15-lap reverse top six race at 11.00am NZDST and the feature race – the Denny Hulme Memorial Trophy – over 20 laps, to start at 2.30pm NZDST.