Ant West retires from MotoGP racing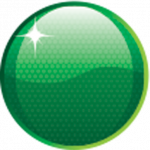 Australian MotoGP star Anthony West has taken to Facebook to announce his retirement from the sport, citing a lack of funds preventing him from getting back into the top flight of the sport this year.
West was due to connect with the Speed Master team – one of the new for 2012 Claiming Rules Team (CRT) outfits, however a lack of sponsorship – combined with West's claim that he hasn't yet been paid from his 2011 Moto2 team has led to the Gold Coaster's decision to return to Australia.
His Facebook post reads:
"I will not race in MotoGP this year or any other race because I can not find sponsorship to pay the Speed Master team," he said.
"Because all teams are asking for money from the riders, only the rich can race in MotoGP/Moto2/Moto3. I cannot even afford to ride a year for free, as I have yet to be paid from my former team, MZ Germany Moto2 team.
"I had my car, MX bike and my house for sale trying to keep the ride and even gave the house as a guarantee if I did not find the money, but that was not enough.
"I will most likely not race any more and will return back to Australia to find a normal job."
Despite his uber-talent, particularly in the wet, West has had a chequered career, which included racing MOTOGP with the ill-fated Kawasaki factory team. Prior to that, he was a member of the Shell 500cc World Championship team.
After two lean years with an underfunded Moto2 team, the return to MOTOGP under the CRT ruling would have gone a long way to seeing West re-establish himself in the premier division.