V8 Utes modify 2012 points score system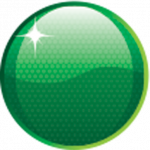 The Auto One V8 Utes Series –– Protected by Armor All will adapt a modified points system for the 2012 season.
The new system, inspired by NASCAR's points scheme, will award the top three place getters with bonus points.
Last year, the 32 car field's points were simple – first place received 32 points, with last place collecting one point.
This year, first place will receive 35 points, second place 33 points, third place 31 points and fourth place 29 points. From the podium beyond, the point score reduces by one point for every position to 32nd place.
V8 Utes category manager Craig Denyer believes the system has been introduced to encourage drivers to finish at the front of the field.
""We trialled a system last year where each driver received one point for every car passed, (similar to NASCAR), however again we have taken the NASCAR model and now added bonus points to the podium positions,"" said Denyer.
""It''s only a slight tweak to the system and given that in the past three years there have been over four drivers with the chance of winning the title at the final round, there is nothing really wrong with the overall matrix.
"We think this will make a number of drivers push a bit harder in qualifying, which also carries series points, and reduce the opportunity for foxing to take advantage of any reverse grid draw in Race 2.""
David" Sieders, the 2011 runner up, thinks the new system will be very beneficial for the drivers who win races.
""It will definitely be great for me. Last year I won four races but the points didn''t help me gain too much of a lead or put me in a better position for the next race," he said.
"It will definitely make some drivers push to win races instead of coming in fourth and they still gain a good spot on the grid.
"I still would''ve lost to Pither last year but it would''ve been a lot closer as I won more races and had five Pole awards,"
The 2012 series consists of 24 races over eight rounds.