Scott Pye set for tin top debut at Bathurst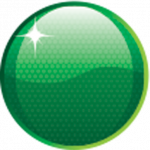 Scott Pye will start his transition from openwheelers to tin tops at the Armor All Bathurst 12 Hour next month.
Pye, who is set to become Triple Eight Race Engineering's Development V8 Supercars driver, will make his first start in a tin top at Mount Panorama in the once-around-the-clock event.
The South Australian will race the Ryan McLeod-prepared Holden Astra VXR, partnered by Elliott Barbour.
McLeod and his Racer Industries team is currently searching for a third driver for the entry.
Pye's switch to Australian competition, set to be announced next week, comes after an up-and-down season in the UK. He endured a difficult start to the British F3 Championship, but the South Australian fought back, ending the year with a win at Rockingham and a podium finish at Silverstone. He finished the season in 10th place.
Pye says that he is using the Bathurst 12 Hour as a chance to get track and tin top mileage.
"The sole purpose is to get as much track mileage as possible," Pye told Speedcafe.com.
"It's also an iconic circuit and one that I've wanted to drive on since I was a kid.
"It will be good to get a chance to get miles around there, and depending what I do in the future, it will be a circuit that I need to learn as early as possible.
"It's a great opportunity, and I have to thank Roland Dane and Ryan McLeod for allowing me the chance to do it."
The McLeod-prepared Astra VXR car will compete in Class E. While it won't be a front-running race contender, Pye is pleased to be a part of the team.
"This will be the first race I've ever done where I've had a roof over my head," he said.
"The purpose for us isn't to go out there and win it. That is not going to be achievable in the Astra, but none the less, it is still a fantastic challenge to get as many miles as I can.
"It is a very reliable car, so our goal is to keep clocking up laps, and we also still want to win our class."
The Armor All Bathurst 12 Hour will be held on February 24-26.