Increased workload at V8s rules White out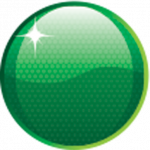 V8 Supercars operations manager Damien White has withdrawn from the Armor All Bathurst 12 Hour, citing an increased workload.
White, a two-time 12 hour winner, was slated to compete with Rod Salmon in a Mosler MT900R, but after the sudden departure of motorsport manager Adam Perry last week, White will take on a greater responsibility at V8 Supercars events
As well as heading up V8's motorsport department, White is also the secretary of the V8 Supercars Commission. These important roles within the sport have left him with no other option than to cease all racing endeavours to focus on his administrative role.
"I can't thank Rod Salmon enough to offer me the chance to attack for a third Bathurst 12 outright win with him, but my time as a driver is, sadly for me, over," he told Speedcafe.com.
"Running the motorsport department of V8 Supercars must remain the sole focus. Since stopping full time driving I have quickly established myself a career as an administrator of the sport I've been involved in my whole life.
"With the company undergoing a structural change I owe it to the teams and the staff to be completely focused on making the changes seamless so we continue growing our remarkable product."
White and Salmon have enjoyed success together at the Mountain, including back-to-back outright 12 Hour wins in 2008 and 2009 under the management of Alan Heaphy's TMR. The pair has also made multiple Bathurst 1000 starts together bringing, finishing as the leading privateer entry in the 2000 Bathurst 1000.
White has also won two V8 Ute Series (2004/2005).