Gordon Lomas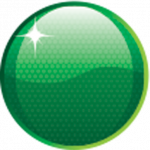 Think of how big V8 Supercars is and how much it battles to get coverage in the nation's biggest papers compared to Cricket, AFL and Rugby League.
These days there are journalists like James Phelps who regularly reports on the sport for News Limited, but even he has to fight for space.
In the 1980s and '90s there were committed journalists like Paul Gover, in the Melbourne Herald-Sun, Ray Kershler in Sydney's Daily Telegraph and Gordon Lomas in the Queensland Courier Mail who had to fight even harder to get V8s into the dailies. It is thanks to these journalists that we got to read anything about what transpired over a race event weekend.
Kershler is long retired, Gover is the editor of News Limited's Cars Guide and still covers motor sport, and Lomas, after almost 20 years with the Sunshine State's biggest paper, is still heavily involved in the sport.
Gordon Lomas worked at the Courier Mail for 18 years, writing V8 stories for the paper to keep Queenslanders up-to-date, and even saw his stories published nationally throughout various News Limited publications.
Lomas knew that he wanted to be a journalist before he finished high school and was lucky enough to get a cadetship with the Longreach Leader in Western Queensland after senior year. It was his time at the Leader that set his career up.
"Being a country newspaper, it gave me a good grounding for the future and the big metropolitan newspapers," Gordon Lomas explained to Speedcafe.com
"What you learn in the country you just don't get to learn in a metropolitan paper. There were no union rules back then, so at Longreach I'd do everything except print the paper.
"You'd do the council and police rounds, property, stock and station stuff, sport, everything that involved day-to-day living."
Lomas eventually left the Leader and continued his cadetship at the Daily Sun, one of Rupert Murdoch's papers. He'd write for the Daily and also its Sunday paper, then in 1987 he became the Queensland editor of the Sportsman, a horse racing focussed publication.
Three years later Lomas was at the Courier Mail, a paper that he would write for through to 2008.
"Starting there was a thrill," said Lomas.
"I hold great memories from back then; it was the good days of newspapers – which are long gone.
"You'd work hard; there were three editions a day running into the night. You'd work the night shift, finish after 1am and after each edition was put to bed you'd nick into the pub, have a few beers and then get back into it.
"That sort of behaviour would be frowned upon now."
Lomas had a broad brief at the Courier Mail; he covered track and field, triathlon, rugby union and motor sport.
"Motor sport didn't have a presence in the newspaper," said Lomas.
"I was interested in motor racing in my childhood, my brother used to ride motor cycles out of Sydney, so I put in a big effort to get the paper interested in motor racing.
"It was effective to a degree; they still had the mentality that if it didn't involve a bat or a ball then they didn't want to know about it, but the editor at the time was good enough to give me a weekly motor sport column that I started in the early 1990s and maintained until I left.
"This was a major breakthrough, given I worked for what was essentially a Rugby League paper and racing was an after-thought.
"I still think that newspapers really struggle to give racing the credit it deserves."
To help get publicity, the teams used to pool money to cover the costs of having a journalist at an event.
"When I first started going to race meets 24 odd years ago, I was going on money that the teams would distribute," said Lomas.
"They had a fund so they could send a journo to selected rounds, and this continues today (although paid for by the sport as opposed to the teams).
"At no stage during my career did the paper actually pay out of its own pocket to go to a race."
By 1998, Lomas was the Motoring Editor for the Courier Mail. He loved his time in this position as it allowed him to include racing stories within this dedicated section of the paper.
"I pretty much got out of the sport but continued the coverage while I was motoring editor," said Lomas.
"It was really exciting, it was a massive challenge being editor of a section that covered everything that happened in the automotive industry, but I could still dabble in my main interest, which was car racing."
Lomas enjoys talking to the drivers, whom he describes as "absolute professionals, approachable and obliging" with their time, and has enjoyed watching the sport develop.
"I distinctly remember my first Australian Touring Car event at Winton," said Lomas.
"I kid you not; there were probably only a dozen entries. On Friday, the officials and the couple of journos outnumbered the spectators by a big margin.
"The transformation I've seen in the sport has been nothing short of amazing in terms of being professional and now we have 28 cars on the grid.
"There's consistency with the numbers on the grid, in the olden days the numbers fluctuated a lot, teams would turn up when they wanted to, not because they had to."
Having covered the biggest stories in V8s for the last two decades, one story stands out, this being the creation of V8 Supercars as we know it.
"Without doubt the biggest was in 1996 when there were noises being made that some business men were about to take over the sport, this being (Tony) Cochrane and his crew," said Lomas.
"That was a massive story because the sport really needed to go to that next level, be professional and be a big commercial concern.
"In the 1980s, Dick Johnson, Fred Gibson and others tried to do what Cochrane did, but couldn't quite do it.
"(V8 Supercars) was a massive moment in Australian motor sport; we all know how big the brand is now."
If the biggest news story was the birth of V8 Supercars, Lomas mentions its overseas expansion as its biggest development.
"I'm not necessarily a fan, but taking the whole show overseas, this has been significant for the sport itself and its profile globally," said Lomas.
"You don't count New Zealand, because it's pretty much seen as an Australian event, but right from Shanghai in 2005, I think internationally, and from my contacts in North America and Europe, the sport has got a really big profile overseas now.
"It never used to have that, sure they knew about Bathurst, but the recent overseas events and the international driver involvement on the Gold Coast has taken the sport to another plateau."
While Lomas has worked in the sport professionally, he is also a fan and lists moments involving Peter Brock in his favourite memories.
"I suppose the moment that stands out for me goes back to 1997, which was the first year of V8 Supercars, when Peter Brock announced his retirement half-way through the season," said Lomas.
"I'll never forget the final round at Oran Park – it was Brock's farewell – there were over 40,000 people there and the hype was incredible. Brock's departure made that final round so special.
"Again, in 2006, the most moving memory was after Brock's death, at Bathurst. All the tributes, the outpouring of grief, it consumed everyone and for Lowndes to win was just the fairy tale finish."
Lomas decided to leave the Courier Mail in 2008 and focus on a freelance career.
"The way that the paper was structured started to change throughout the 2000s," said Lomas.
"Everything was being based out of Sydney so you lost the local identity, which was my main reason for leaving.
"You lost control over the work you were doing and how it was being presented.
"Since then I've been doing general freelancing work with magazines, on-line, and in the last few years I've been fortunate enough to write a few books."
Thanks to Lomas, the sport has a definitive history of V8 Supercars and he has written books for Dick Johnson and TeamVodafone.
"My first book was on the whole V8 story, how the series all started and the foundation work put in to set it up," said Lomas.
"It was a challenge; it was my first serious book.
"Last year I did a 30 years history of DJR, which I thoroughly enjoyed. I also did a couple of year books for Vodafone, which was rewarding because you could get into the nitty gritty.
"The papers don't want the depth, so I've really enjoyed the book work."
Where the V8 Supercars all started, at Calder Park Raceway in 1997. Gordon Lomas was there covering the event for News Limited
Some of the biggest moments in V8 Supercars. Gordon Lomas covered them all.