FIRST PICS: Murphy unveils V8 SuperTourer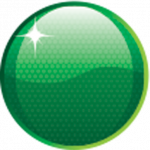 Greg Murphy has revealed the look of his V8 SuperTourer Holden Commodore VE.
Murphy's Mark Cromie Motorsport-prepared entry will feature major support from Mike Pero Mortgages, Castrol EDGE, HSV, Covernow.co.nz, Bridgestone and Speedcafe.com.
Murphy was the first 'big name' driver to commit to the series, and has since been followed by star Kiwis John McIntyre, Craig Baird, Andy Booth, plus Australian drivers Cameron McConville, Steven Richards and Scott McLaughlin.
Sixteen entries will take to the grid for the first four 'sprint' rounds of the championship before another four are added for the final three races which will be two-driver endurance events.
None of the V8 SuperTourers events clash with Australia's V8 Supercars races, keeping Murphy in his Pepsi Max Crew Commodore in the V8 Championship.
Murphy debuted the V8 SuperTourer's prototype in May last year, but the test was hampered by wet conditions. He will test his car for the first time on Monday at Hampton Downs and says that he is looking forward to getting some decent laps in his car.
"The car looks terrific, as I expected, and I think it's going to look even better when we get the stickers on it and put it on the track," Murphy told Speedcafe.com.
"We've got a great mix of long-time sponsors on our car, plus a few new guys to the sport as well.
"Obviously, we wouldn't be here with the support of Mike Pero, so we're just looking forward to getting the car out onto the track this Monday.
"I was able to turn some laps in the prototype, but I only did a handful of laps in the wet.
"Monday will be my first serious run in the new cars."
Murphy says that the interest around the new class has been overwhelming.
"The start to this championship is one of the most anticipated I have ever been involved in," he said.
"There is a great deal of excitement over here in New Zealand, and we're all hoping that the anticipation translates to fan support."
After each team's private testing, the V8 SuperTourers cars will make be first public appearance at Hampton Downs for an all-in test on February 12 before the opening round of the championship at the same track on February 17-19.