Two V8 teams elect to delay livery launches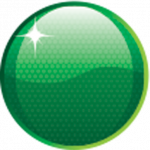 V8 Supercars teams Jack Daniel's Racing and Jim Beam Racing will delay the launch of their 2012 colour schemes until after the pre-season V8 test at Sandown.
The whisky and bourbon-backed teams have elected to hold off on unveiling their new schemes, preferring to keep the look of their cars underwraps ahead of the opening event of the V8 Supercars Championship at the Clipsal 500, Adelaide.
At the Sandown test, Jack Daniel's Racing (Todd and Rick Kelly) will campaign an interim livery, while the Jim Beam Falcons (Steve Johnson and Dean FIore) will be seen in the silver and gold schemes that were raced from Bathurst onwards last year.
Fiore moves into the famous Queensland squad as the team's third driver, driving the #12 Jim Beam Racing car.
Second-year driver James Moffat remains with the team, in the #18 Falcon, but is set to campaign a Norton 360-sponsored Falcon.
The team is also on the verge of announcing a fourth car, to be driven by Steve Owen in VIP Petfood colours, running under one of Paul Morris Motorsport's Racing Entitlements Contracts.
With almost all V8 teams electing to launch its new-looks before the Sandown test, Jim Beam Racing's lead driver Johnson says that keeping its new colour scheme up its sleeve will give the team its own 'news' window.
"Almost everyone is going to launch their new colour schemes at Sandown, so we'll let them get their out of the way and we can launch ours which will capture everyone's attention when we get down to Adelaide," Johnson told Speedcafe.com.
"We'll launch it before the first round at Clipsal, do something different. That's what Jim Beam wants to do, and I think we'll get some really good mileage from it."
Johnson has seen the new look Jim Beam Falcon and says that the car will represent a fresh feel.
"It's totally different. 100 percent change. It's not an evolution at all – it's really different," he said.
"I think it looks very good."
The pre-season Sandown test – compulsory for all V8 Supercars teams – will be held on February 11. The test is free to the general public.
The opening event of the 2012 V8 Supercars Championship will be held at the Adelaide Parklands for the 14th running of the Clipsal 500.