Two-car Toyota squad for Le Mans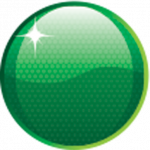 The 2012 Le Mans 24 Hours has received a significant boost with the announcement that Toyota will enter two of its new petrol-electric hybrid prototypes in the classic race.
The Japanese manufacturer had been expected to field just one car in its first Le Mans campaign since 1999, but has confirmed its two-car program at an official launch.
The new car, known as the TS030 HYBRID, features an all-new 3.4 litre V8 engine that is assisted by a kinetic energy recovery system. Unlike the battery examples seen in Formula One, Toyota's hybrid system stores its braking energy in cockpit-mounted capacitors.
It is understood that Toyota is currently experimenting with activating its hybrid system through both the front and the rear axles, with the former method effectively giving the car intermittent four-wheel-drive.
The first prototype completed a three-day shakedown at Paul Ricard, France, earlier this month, and will make its racing debut in the second round of the World Endurance Championship at Spa on May 5.
Alex Wurz, Nicolas Lapierre and Kazuki Nakajima will share the team's lead entry at Le Mans.
While the recent withdrawal Peugeot from sportscar racing is likely to see Toyota as Audi's main challenger at Le Mans this year, Toyota Racing president Yoshiaki Kinoshita says the Japanese firm won't be heading to the race to win this year.
"Of course we would love to win Le Mans; that is the dream for all competitors in this race," he said. "But we are realistic and we know we need to develop and to learn in order to compete with some very strong competition.
"Our target this year is to show the level of our car and particularly the THS-R powertrain.
" It is important to demonstrate this in a motorsport arena and we want to prove it can bring a performance advantage, both in terms of lap time and fuel efficiency."
Toyota is yet to announce its full schedule for the 2012 World Endurance Championship.