FIRST PICS: Bright's 2012 BOC challenger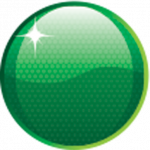 Brad Jones Racing has revealed the new-look Team BOC Commodore that holds the hopes of Jason Bright in 2012.
Bright won two races in last year's V8 Supercars Championship and, at one point, was considered Jamie Whincup's biggest threat.
The Team BOC challenge faded at the mid-point of the season, with Bright eventually finishing down in 16th after missing three races due to a broken rib.
Bright delivered BJR its first wins in V8 Supercars last year. Can he win more in 2012? In BOC's 10th year as a major sponsor of the Albury-based team, Bright hopes there is more to come …
"Last year was pretty special for me to be able to deliver BOC its first couple of wins after their long standing support," Bright said.
"They can rest assured that in 2012 I am aiming even higher than just a couple of wins and I look forward to working with them along the way."
BOC's partnership with Brad Jones Racing began in 2003 when Andrew Jones secured funding for his Development Series Ford Falcon AU. The following year, he won the series.
BOC's general manager Bruce Currie is optimistic that BJR and Bright can deliver in the 10th year of their partnership.
"BOC is both proud and excited to be entering its 10th year supporting Team BOC in V8 Supercars," Currie said.
"This significant milestone is testament to the strong relationship the team has built over the years with our employees and our customers. We really hope that 2012 can be a fabulous year for all involved."
The 2012 Team BOC Commodore features increased backing from Lockwood, Wilson Security and windscreen signage from Sitech.
Fans will get their first opportunity to see the 2012 BOC livery in the flesh will be at the official test day at Sandown on February 11.