Bowe gets first laps in Bathurst Ferrari ride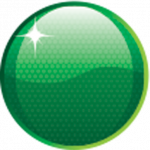 John Bowe has given his tick of approval to the Maranello Motorsport-prepared Il Bello Rosso Ferrari 458 GT3 that he will drive at the Armor All Bathurst 12 Hour next month.
Bowe, the 1995 Australian Touring Car champion, drove the car for the first time today, testing at Phillip Island in a pre-12 Hour test.
Bowe will team up Allan Simonsen, Dominik Farnbacher and Peter Edwards, in the once-around-the-clock race.
The car is certainly capable of punching out the right lap times after Simonsen raised eyebrows in November last year, setting a sub-2m04s lap time around Bathurst.
Bowe was impressed with the Maranello Motorsport entry and says he is looking forward to the 12 Hour.
"It's incredibly impressive, with massive amount of grip compared to the (Touring Car Masters) Mustang so really, it's like 'wow'!" Bowe exclaimed.
"The 458 has a much nicer gear change than the previous Ferrari, a nicer brake feel, and it's got a lot more gizmos to work around, and so far I've only done a very limited amount which lends to a lot more to come.
"I've done lots of miles in these sorts of cars, not for a while, so with a lot more grip than most cars because of the aero grip, you need to again believe in the fact that it's actually going to go around the corners and pull up when all of your senses are saying that it won't,.
"It's impressive, I don't know how else to put it, it's great to drive, comfortable and has unquestionable performance, a very well thought out race car, much more so than most.
"There's always some areas that I think we can improve on in terms of stability, but nothing drastic as overall it's an amazingly well prepared car. I'm definitely looking forward to driving at Bathurst."
The Armor All Bathurst 12 Hour will be held on February 24-26.