Raikkonen gets first laps of Lotus F1 car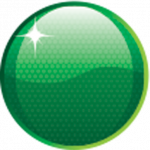 Kimi Raikkonen has stepped back into a Formula One car for the first time in three years, testing a 2010-specification Renault R30 at Valencia.
The 2007 F1 world champion will return to the sport this year, driving with the Lotus F1 Team, partnered by long-time Renault protege Romain Grosjean.
Raikkonen is conducting a two-day test at the Spanish circuit in a bid to reacclimatise himself with F1 prior to his first run in the newly-named team's 2012 race car at Jerez.
After a first run in the car, Raikkonen said it will take him some time to learn how to get the most out of a modern F1 car.
"It was nice to get back in the car," Raikkonen told Sky Sports News.
"It was quite a few years since I have driven last time, of course it takes a little while to get used to it. But the main driving, braking, turning, that doesn't take many laps.
"But of course to start learning about the car and team and tyres, that will take time."
The Lotus F1 Team will launch its 2012 contender on February 5.
See below for video of Raikkonen's Valencia test.