LDM confirms purchase of Triple Eight Holden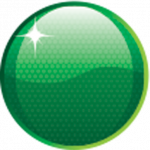 Lucas Dumbrell Motorsport has confirmed it will compete with a Triple Eight Race Engineering Holden Commodore chassis in the 2012 V8 Supercars Championship.
The new #30 LDM Commodore VEII will be the Triple Eight-built car that Russell Ingall used at Paul Morris Motorsport last year.
The arrangement between LDM and Triple Eight is a multi-year deal, which will see LDM start the 2013 season with a brand-new Commodore VE built under the Car of the Future regulations.
Confirmation of LDM switching to T8 chassis will mean that there will be five T8-built Commodores on the grid next year – two TeamVodafone entries, two Tekno Autosport cars and the LDM Commodore.
LDM's crew is currently at Triple Eight's Brisbane headquarters assisting with the restoration of the Ingall car, including updated componentry that will see the car start the year in the same specification as TeamVodafone's two Commodores.
Having been a customer of Walkinshaw Racing for its first two seasons as a V8 team, 2012 will represent a fresh start for single-car Melbourne-based team.
Results-wise, the past two seasons have not been fruitful for LDM, but team owner Lucas Dumbrell – the youngest team owner in the V8 pitlane – is certain that the change of chassis will bring stronger results.
"I'm really happy to be able to confirm this deal – not just for the car, but for the technical alliance as well," Dumbrell told Speedcafe.com.
"Triple Eight is the form team, and it was a bit of a no-brainer. It's who I wanted to align myself with, especially with Car of the Future coming up next year.
"The thing with Triple Eight is that they have a set program in place. They have effective procedures. I certainly don't think we are any smarter than them, so I'm not going to go and make radical changes.
"We have some new staff on this year, so with the right guys, I definitely think this arrangement will work very well. All the pieces of the puzzle are here now, we've just got to put it all together.
"I'm not confident of better results – I know they'll be better results," he said.
"I think this will help raise the profile of the team. Having an alliance with this calibre of team is fantastic. You get what you pay for. They are the smartest blokes in the business."
Major sponsorship and the driver of the car will be announced soon. Development V8 Series driver Taz Douglas has been linked to drive for the team.