Father and son first for Lamattina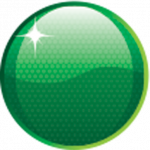 Victorian Top Fuel team – Lamattina Top Fuel Racing – will have an additional focus at this weekend's ANDRA Top Fuel round in Perth, when team driver, Phil Lamattina's eight-year-old son, Rocky will take to the track in the Junior Dragster category – the first time that the two have raced on the same card as one another.
The eight-year-old son of the carrot farmer from just outside Mildura has picked his own path in the sport, says proud Dad, Phil:
"I'm glad that he wants to race like his old man but it was completely his decision," Lamattina said. "To be honest, he surprised me at how well he did in his licensing, so I suppose he has been watching and learning when we are at the track."
Nervous mum, Sarah – who now has two racers to worry about – says she was surprised at how keen Rocky was to get into the sport (despite her best attempts to arm him with a tennis racquet!):
"Obviously, growing up in our family, drag racing was always going to be a part of his life but I think his keenness surprised both Phil and I," said Sarah.
Phil enters this weekend's third round of the ANDRA Pro Series Top Fuel Championship at the Perth Motorplex in third position – 59.5 points behind current Championship leader, Andrew Cowin.
He top qualified the Fuchs Lubricants 8000 horsepower machine at the last outing – also at the Motorplex – and believes they can get the car down the track during eliminations this weekend.
"We are confident with some changes we have made in the car and we are looking for an improved performance for the weekend," Phil said.
He will have tough competition from last round winner, Damien Harris, along with defending Australian Champion, Darren Morgan among others that have made the trek to the Western capital.