Sebastien Loeb wraps up Rallye Monte Carlo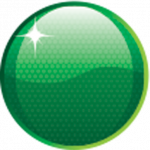 Sebastien Loeb has secured victory in the opening round of the 2012 World Rally Championship at the famous Rallye Monte Carlo.
Having held a considerable lead heading into the final stage, Loeb did all he needed to do to secure the win, taking a maximum 28 points away from the round after setting the fastest time on the 'power stage.'
It was a dominating win, but the eight-time champion looked like he might have a fight on his hands when Ford driver Jari-Matti Latvala signalled his intentions on Day 1, shooting to a 30 second lead. That threat came crashing down when Latvala rolled his car late on Wednesday, leaving Loeb's Citroen at the front of the field, pulling away to claim a crushing sixth Monte Carlo win.
With Loeb gone, Mini's Dani Sordo, Ford's Petter Solberg and Citroen's Mikko Hirvonen battled for a podium. Sordo eventually took second, despite damaging his car's suspension on only the second stage. The result was a much-needed podium for the troubled Mini program.
Solberg finished third on his return to Ford. The Norwegian was running toe-to-toe with Sordo until he made a wrong tyre choice on Thursday. He fought back, but ran out of time to reclaim the place.
Hirvonen was fourth, ahead of Evgeny Novikov, who produced one of his most impressive WRC performances yet to take fifth place. Novikov finished ahead of experienced team-mate Francois Delecour.
Pierre Campana claimed seventh in the second Mini, ahead of Ott Tanak (M-Sport Ford), Martin Prokop (Czech Ford) and Armindo Araujo (Mini).
The most heartbreaking result was P-G Andersson's late retirement from ninth overall when his Proton developed a fuel leak on Saturday night. The results cost him the win in the SWRC class.