Michael Patrizi linked to V8 return with Tekno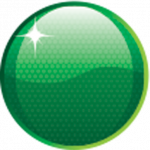 Michael Patrizi could make a return to the V8 Supercars Championship with Tekno Autosport.
The West Australian driver has been mentioned as a possible driver in the newly-expanded Tekno team, led by owner/driver Jonathon Webb.
Webb's team has  grown to two cars for 2012, leasing a Racing Entitlements Contract from Paul Morris Motorsport.
The team has also switched to Triple Eight Race Engineering-built Holden Commodore VEs.
Webb says that Patrizi is "in the mix" for the sought-after drive after serious discussions with reigning Development Series champion Andrew Thompson broke down.
"Michael is definitely someone we have been speaking to for a long time," Webb told Speedcafe.com.
"He put his hat in the ring early on, and we know each other really well outside of the game – we do a lot of riding and socialising. He's definitely in the mix.
"But there are two or three guys still there. We'll see how it all plays out for the best overall package we can get."
Patrizi made his V8 Supercars debut in 2008, driving for the Ford Performance Racing-prepared Rising Stars entry. He switched to Paul Cruickshank Racing in 2009.
He did not hold a full-time drive in the 2010 season, electing to take on Carrera Cup last year. He finished sixth in the all-Porsche title.
Patrizi has competed in the past two endurance races season with Dean Fiore's Triple F Racing.
Webb's team has undergone a significant change over the summer, adding new staff, as well as a new commercial director.
At this point, Webb has not confirmed a title sponsor for his two-car outfit but he says that the team is concentrating on making the right decision for the future while dealing with its growth.
"Because we're making such a big change, we're making sure it ties in together – sponsors, drivers and all that sort of stuff," Webb said.
"We're doing our best not to jump in and commit to something too early which may hurt us long-term as a team.
"We have a new commercial director who started a couple of weeks ago, so we're piecing the whole puzzle together. We're still a little way from confirming anything.
"Everything we're trying to put in place is a work in progress to make sure it all gels well so we achieve our long-term goals. We're not rushing anything at the moment."
Webb hopes to have his driver and sponsorship arrangements sorted ahead of the season-opening test at Sandown on February 11.