Complete Shannons line-ups confirmed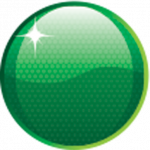 Shannons Nationals presented by Hi-Tec Oils organisers have confirmed the exact make-up of each round on their 2012 calendar.
As previously reported, the Australian GT Championship and Touring Car Masters series will both join the Shannons card this season.
Having moved away from the concept of running their own meetings, the GTs will be seen with the Nationals at Phillip Island in both May and September, as well as the June Winton and July Eastern Creek meetings.
CLICK HERE for the full 2012 Australian GT Championship calendar
The Touring Car Masters meanwhile has added the May Phillip Island and November Sandown meetings to its schedule, which will also include five rounds with the V8 Supercars and its annual appearance at the Muscle Car Masters.
CLICK HERE for the full 2012 Touring Car Masters calendar
According to Shannons Nationals series director Rob Curkpatrick, the 2012 schedule has proven as complex as ever to put together.
"It is a challenge to fit everyone in and give them what they request, but the end result is a packed schedule and nine very exciting rounds of the Shannons Nationals in 2012," said Curkpatick.
"Our 'core' categories are looking stronger than ever whilst the addition of Australian GT and Touring Car Masters really adds to the package at several rounds this year.
"There are several rounds scheduled where we are still working on the program and on building their status, including a unique event to be held as part of the Wakefield Park round in October.
"The package overall is quite strong but we are continuing to work with our partners, the promoters and the categories to improve and grow the series."
CLICK HERE for Speedcafe.com's earlier story outlining the 2012 Shannons Nationals event calendar
All four of the Australian Manufacturers Championship rounds on the announced calendar feature what organisers describe as 'double-slots', allowing longer races to be held. It is expected that the 2012 AMC will consist of five rounds in total, with a stand-alone 6 Hour race at slated for Phillip Island in April.
See below for the full round-by-round breakdown of the 2012 Shannons Nationals
(* references 'double slot')

Round 1 – Eastern Creek, NSW (March 9-11)
V8 Commodore Cup
Australian Manufacturers Championship*
Kumho Tyres V8 Touring Cars
Radical Australia Cup
Australian Swift Racing Series
Round 2 – Mallala, SA (13-15 April)
Australian Saloon Car Series
V8 Commodore Cup
Kerrick Sports Sedans Series
Kumho Tyres V8 Touring Cars
Porsche GT3 Cup Challenge Australia*
Australian Swift Racing Series
Round 3 – Phillip Island, VIC (25-27 May)
Kerrick Sports Sedan Series
Australian Superkart Championship
Porsche GT3 Cup Challenge Australia
Australian GT Championship*
Touring Car Masters
Round 4 – Winton Raceway, VIC (June 22-24)
Australian Saloon Car Series
V8 Commodore Cup*
Kumho Tyres V8 Touring Cars
Porsche GT3 Cup Challenge Australia*
Australian Swift Racing Series
Australian GT Championship*
Round 5 – Eastern Creek, NSW (13-15 July)
Kerrick Sports Sedan Series
Porsche GT3 Cup Challenge Australia
Radical Australia Cup*
Formula 3 Australian Drivers Championship
Australian Swift Racing Series
Australian GT Championship*
Round 6 – Queensland Raceway, QLD (10-12 August)
Australian Saloon Car Series
Australian Manufacturers Championship*
Kerrick Sports Sedan Series
Kumho Tyres V8 Touring Cars
Porsche GT3 Cup Challenge Australia*
Radical Australia Cup
Australian Swift Racing Series
Round 7 – Phillip Island, VIC (21-23 September)
Australian Saloon Car Series
V8 Commodore Cup
Kumho Tyres V8 Touring Cars
Porsche GT3 Cup Challenge Australia
Radical Australia Cup*
Formula 3 Australian Drivers Championship
Australian GT Championship*
Round 8 – Wakefield Park, NSW (12-14 October)
Australian Saloon Car Series
V8 Commodore Cup
Kerrick Sports Sedan Series
Australian Swift Racing Series

Round 9 – Sandown Raceway, VIC (23-25 November)
Australian Saloon Car Series
V8 Commodore Cup
Australian Manufacturers Championship
Kumho Tyres V8 Touring Cars
Australian Swift Racing Series
Touring Car Masters