Bathurst 12 Hour entry list revealed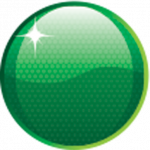 The entry list for next month's Armor All Bathurst 12 Hour has been revealed.
A 32-car field has entered to take part in the February 26 event – the second time that international GT3-specification vehicles have been permitted to compete.
The field boasts an impressive 12 overseas entries.
Last year's winner's Audi – who finished first and second in their R8 LMS – will face a tougher task this year, taking on the likes of Ferrari, Mercedes and Lamborghini for outright honours.
Fans of V8 Supercars racing will be well catered for in the event, with the likes of TeamVodafone's Craig Lowndes, Lucky 7 Racing's Tim Slade and Jim Beam Racing's Steven Johnson competing in outright contending cars.
Other well-known names to suit up for the race include Carrera Cup drivers Craig Baird and Steven Richards, plus Touring Car Masters champion John Bowe.
Also confirmed is former F1 driver Christian Klien, who will team up with Rob Thompson and Sarah Harley in a Lotus Exige S.
See below for a full entry list for the Armor All Bathurst 12 Hour
| | | | | | |
| --- | --- | --- | --- | --- | --- |
| Class | No | Competitor | Driver 1 | Manufacturer | Model |
| A | 23 | Lago Racing | R.Lago/D.Russell/W.Park | Lamborghini | LP 600 GT3 |
| A | 4 | Consolidated Chemicals | T.Huglin/C.McConville/P.Kox/L.Searle | Lamborghini | Gallardo LP 560 |
| A | 17 | Maranello Racing | A.Simonsen/D.Farnbacher/J.Bowe/P.Edwards | Ferrari | 458 GT3 |
| A | 33 | Clearwater Racing (Intl) | M.Weng Sun/C.Baird/M.Griffin | Ferrari | 458 GT3 |
| A | 1 | Phoenix Racing 1 (Intl) | C.Mies/D.O'Young/C.Jons | Audi | R8 LMS |
| A | 2 | Phoenix Racing 2 (Intl) | C.Lowndes/W.Luff/M.Eddy | Audi | R8 LMS |
| A | 22 | United Autosports (Intl) | M.Patterson/A.Li/F.Yu | Audi | R8 LMS |
| A | 21 | Black Falcon 1 (Intl) | R.Wilson/SP.Breslin/V.Mehta/SP.Breslin | Mercedes Benz | SLS AMG |
| A | 20 | Erebus Racing | T.Slade/J.Bleekemolen/P.Hackett/B.Curtis | Mercedes Benz | SLS AMG |
| A |   | Bar One World | R.Salmon/D.White/TBA | Mosler | MT900 |
| B | 66 | Motorsport Services (Intl) | Thomlinson/A.Dippie/M.Maddren | Porsche | 996 GT3 Cup |
| B | 65 | Motorsport Services (Intl) | S.O'Donnell/B.Niall/S.McLennon | Porsche | 997 GT3 Cup |
| B | 3 | Tinkler Motorsports | N.Tinkler/S.Johnson/S.Richards | Porsche | 997 GT3 Cup |
| C | 55 | Simply Sports Cars | A.Gowans/R.Meins.C.Lillington-Price | Lotus | Exige S |
| C | 10 | Mark O'Connor | M.O'Connor/TBA/TBA/TBA | Lotus | Exige S |
| C | 25 | Paul Freestone | P.Freestone/H.Pullen/TBA | Corvette | ZO6 |
| C | 62 | Robert Thomson | R.Thompson/C.Klien/S.Harley | Lotus | Exige S |
| C | 44 | Anthony James Alford | A.Alford/P.Leemhuis/A.Beechey | Nissan | R35 GTR |
| D | 68 | Motorsport Services (Intl) | D.Glasson/D.Roderick/A.Harris | BMW | 135i |
| D | 67 | Motorsport Services (Intl) | T.Murphy/A.Head/J.De Veth/L.Scott | BMW | 135i |
| D | 53 | James Atkinson | R.Newman/D.Lillie/J.Atkinson | Holden | HSV GTS |
| D | 28 | GWS Personnel Motorsport | P.O'Donnell/M.Hansen/C.D'Agostin | BMW | 335i |
| D | 7 | Dean Herridge | D.Herridge/J.O'Dowd/A.Kennar | Subaru | WRX Sti |
| D | TBA | Peter Conroy Motorsport | P.Conroy/M/Brame/A.Robson | Mitsubishi | Evo X |
| E | 27 | GWS Personnel Motorsport | A.Shephard/K.Booker/TBA | BMW | 130i |
| E | 26 | GWS Personnel Motorsport | G.Duffy/R.Gartner/TBA | BMW | 130i |
| E | 91 | Mark Bell | M.Bell/A.Dodd/A.Zerefos | Ford | Falcon XR8 |
| E | 16 | Paul Nelson | P.Nelson/B.Holden/J.Matthews/C.Bradshaw | Mazda | RX-8 |
| E | TBA | Racer Industries | TBA/TBA/TBA | HSV | VX-R |
| I | 35 | Ric Shaw | R.Shaw/TBA/TBA | Mazda | RX-7 |
| I | 80 | Beric Lynton | B.Lynton/TBA/TBA | Mini | Cooper S JCW |
| I | 14 | Red Camel Jordans (Intl) | I.Breukers/H.Thijssen/TBA | Seat | Leon TDI |