Holder's fourth Aussie Title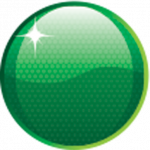 Chris Holder has completed his rout of the Australian Speedway Motorcycle Championships with an unbeaten effort at Adelaide's Gillman Speedway – receiving the perfect score from the three rounds.
The Poole Pirates and Grand Prix star was defeated just once in the entire three round campaign and that was by former team mate, Davey Watt in the opening round at North Brisbane. Watt once again finished second at Gillman to annex second in the Championship, with Cameron Woodward third and Sam Masters fourth – the pair finishing the Championship in those respective positions also.
Holder was supreme, but downplayed any comparisons with reaching Leigh Adams' record 10 Australian Titles.
"If I could be half as good as Leigh, I'd be happy with that," he told SpeedwayGP.com. "I'm just trying to win all the meetings I race in and if I get that far, it would be awesome.
"It's not easy. Just because I won tonight, it means nothing. Every race is tough and I take none of them for granted. I might come back next year and it won't happen for me. So we'll see what happens."
The top four in the Championship will be offered the opportunity to compete in the Speedway Grand Prix World Championship qualifying rounds. With Holder already being part of the Championship, he may opt out, which will amazingly pave the way for 16-year-old Rohan Tungate – a relative new comer to Speedway racing to take up that position.
FINAL AUSTRALIAN SPEEDWAY CHAMPIONSHIP POSITIONS (TOP 10):
1 Chris Holder 60
2 Davey Watt 53
3 Cameron Woodward 49
4 Sam Masters  48
5 Rohan Tungate 45
6 Justin Sedgmen 41
7 Taylor Poole 40
8 Cory Gathercole 38
9 Todd Kurtz 29
10 Jake Anderson 22