Cassidy takes TRS title lead with Timaru win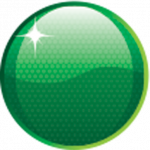 Auckland racer Nick Cassidy has sped to the front of the Toyota Racing Series with back-to-back wins in the second round, held this weekend in Timaru.
Cassidy swamped pole man Hannes van Asseldonk in yesterday's 12 lap race to win convincingly, then backed that victory with a well judged win on a drying track in today's 20-lap feature race for the Timaru Herald Trophy.
CLICK HERE to read yesterday's race report from Timaru.
Van Asseldonk and Brazilian rookie Bruno Bonifacio started from the front row, with Bonifacio taking a brief lead at the start before being overtaken by van Asseldonk, who was pushing his car hard in the opening laps.
Cassidy got the better of Southland's Damon Leitch to close in on Bonifacio and van Asseldonk and soon followed van Asseldonk past Bonifacio.
Van Asseldonk went off under unrelenting pressure from Cassidy, who then set about putting distance between himself and the Dutch driver.
"I went out fast at the start, then once I was past Hannes I backed off a bit and drove to save the tyres," Cassidy said.
Cassidy was not touched from there, followed home by Puerto Rican racer Felix Serralles, scoring his best result of the series to date and stepping up to third in the championship points standings.
French driver Nathanael Berthon was the only one to have opted for slick tyres at the race start, but found himself slipping behind the field even when the track dried out.
Past winners of the Timaru Herald Trophy include Brent Collins (2005), Ben Harford (2006), Daniel Gaunt (2007), Earl Bamber (2008), Scott Pye (2009), Earl Bamber (2010) and Mitch Evans (2011). Cassidy now gets to add his name to a trophy that was first awarded in 1967.
In the TRS title race, Cassidy (323) leads from Leitch (297), Serralles (262), Hill (245) and van Asseldonk (223).