V8 Supercars makes DVS technical changes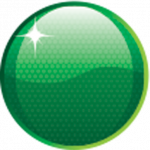 V8 Supercars has made two key changes to the Development Series regulations ahead of the 2012 season.
From Adelaide's opening round, the second-tier class will no longer allow teams to run twin-spring rear suspension set-ups.
The practice of using two springs per damper was pioneered in the main series several years ago, and is believed to have been used by a number of Championship teams in last year's DVS.
In addition, the control camshaft introduced to the V8 Supercars Championship in June of 2010 will be compulsory for the DVS from Round 3 onwards. The 2011 DVS field featured a mixture of cars running with and without the control cam.
Long-time team owner Matthew White believes that banning the use of dual springs will help bridge the gap between the teams that also run Championship cars and squads such as his own.
"For the good of the category, it's the best decision," White told Speedcafe.com.
"It levels the playing field. If there are Level One teams involved, it means that they can't just grab what they've run in the Main Series and bolt straight it in.
"There are still other areas where they will be on top of things, but this means they can't grab the exact same set up and put it in the car.
"It's a small thing, but it will pull some of the cost out of the small teams who are trying to compete with them."
The first round of the 2012 Development Series will be held at the Clipsal 500 on March 1-4.