New drivers confirmed for V8 Utes Series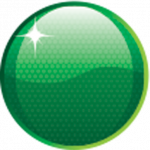 After testing the waters last season with one off rounds, three drivers have committed to compete in the entire 2012 Auto One V8 Utes Series, protected by Armor All.
Kris Walton, Tim Boyle and Danny Buzadzic will move to the V8 Utes category for a full-time, taking on the likes of category stalwarts Grant Johnson, Jack Elsegood and Kim Jane –.
Boyle made his debut on the Gold Coast last year, and although he was held up in an unlucky incident in Race 3, the part-time actor couldn''t get enough of the racing and has decided to come back for more.
""The series is a lot of fun and I'm ready to make the next step from state to national racing," he said.
"It''s much more professional in the Utes and I enjoyed it a lot more than state competition. I'm looking forward to having a lot of fun this year and can't wait to go racing."
Boyle will drive James Brock''s Holden, which was raced last year by Brendan Cook, who will step down from the series this year. Cook''s 2011 team-mate Ryan Hansford will be joined by fellow Queenslander Kris Walton in the Series. Walton drove in two rounds in 2012 after winning a race on debut in Sandown, and enjoyed an amazing debut in the class at Sandown, finishing second in the third race of the weekend.
Buzadzic is looking forward to a full year in the series after testing his V8 Ute skills at Sandown and Sydney last year. Buzadzic is expecting some good advice from his cousin, former V8 Ute Champion Marcus Zukanovic.
""Marcus will come to a few rounds and I''ll definitely call on him for some advice," he said.
"I''m extremely excited about everything. I can't wait to get the Western General Body Works Falcon on the grid. It has all new parts and we are working hard to get it ready for Clipsal,."
Buzadzic bought his car off long-time V8 Ute supporter turned driver Gary Carson, who will step out of the Utes after driving for three years.
Motorsport veteran Charlie O''Brien will also hang up the gloves from V8 Ute driving and recently sold his car to 2011 runner-up David Sieders.
2011 debutants Nathan Pretty and Cameron McConville will be back for another year in the series along with the V8 Ute Wildcard Ute, which saw Tony Longhurst, Dean Canto, Marcus Zukanovic, Tim Blanchard, Marcus Marshall, Adam Macrow, David Besnard and Charlie O''Brien steer it last year.
The V8 Utes first round will kick-off at the Clipsal 500 in Adelaide, March 1-4.