Mike Imrie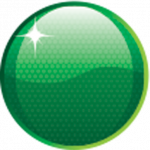 Remember the olden days when the manufacturer backed, big budget teams had to battle it out for the championship alongside the privateer?
When the modern V8 Supercars Championship began in the late 1990s, the privateer was very much still involved and used to fight for the prized Privateer Cup.
The privateer still exists, he's seen more in the V8 Development Series as opposed to the main championship, but there is still a way for a non-professional, part-time racer to compete in a V8 at the big events.
Mike Imrie carved out a career as a driver and team owner in the 1990s and the 2000s, but started racing in the late 1970s.
Imrie started out in the Victorian and Australian Sports Sedan championship before committing to V8 Supercars as a driver and then a team owner. He won two state Sports Sedan titles and also raced at the Bathurst 12 hour.
Imrie's interest in racing started as a teenager, hitch-hiking his way out to Calder Park Raceway.
"I suppose the first real interest in motor racing would have been in the late 60s, early 70s," Mike Imrie told Speedcafe.com.
"I'd go out to Calder to watch racing out there. Bob Jane was the star back then, along with guys like Norm Beechy. Once you see people like this, it's hard not to get hooked.
"I used to hitch-hike out to Calder. I'd catch a bus and a train out to Keilor and hitch-hike to the track, that's where my first interest started."
Imrie's first car was a Falcon which he raced in the Victorian Sports Sedan championship.
"I was working in the spare parts business and I just decided I had to go racing," said Imrie.
"In those days people used to advertise racing cars in the Melbourne Age on the Saturday morning. A fella by the name of Rex Porter had an XL Falcon sports sedan which he built, he sold it to Robin Doherty and Robin advertised it and I bought it.
"I thought here we go, this will be easy, and that's how it started."
Imrie used to enjoy the old group C racing, which progressed to group A and V8 Supercars; he was never interested in open-wheelers.
"Open wheelers didn't interested me, I was a bit big for them," said Imrie.
"The sedans were big in those days; when the Formula Vees were racing everyone used to go buy their pies and hotdogs and be pressed up against the bench to have a look at Bob Jane and Norm Beechy.
"That was where the interest was, it was the forerunner to what V8 Supercars are now."
Imrie built a Ford Boss engine Capri and raced in the Victorian Sports Sedan series, winning two of them, one in 1995 and the second two years later.
"It was enjoyable and successful," said Imrie.
"We raced in the Australian championship from time to time but we didn't have the budget to race in the full championship.
"Sports sedans were pretty fragile. In 1997 we'd race for six months without changing springs because you were too busy repairing gearboxes that were breaking – which is why I got interested in Supercars.
"They were pretty much bullet proof. I remember the first year in Supercars, you did every lap of every race of every session. It was amazing, you could actually work on the car and tune it so it handled a bit."
Imrie remembers the birth of the V8 Supercars championship; it was a time of high expectation and excitement.
"(V8 Supercars) was pretty exciting," said Imrie.
"I drove a Walkinshaw Commodore with Bob Jones in 1991 and I had an understanding of group A and were it was heading.
"I remember seeing a Dick Johnson proto-type supercar in the mid '90s in Adelaide.
"I remember seeing that and thinking about how good this category was going to be."
Racing in those days was hard, you knew that you couldn't match it with the big teams, but the series had the Privateer Cup, a competition within a competition just for the privateer entries. Not only did they have their own trophy to fight for, but they also had their own sprint race.
"You only ever raced and compared yourself against the other privateers," said Imrie.
"We had the Privateers Cup and there was a privateer's sprint (race) in the morning before the main race.
"Yes we'd make up the rest of the grid but you'd only gauge yourself against the other privateers because the other teams had so much money.
"We had similar looking cars but they would spend on engines what we would spend on the whole team for the year."
While the privateer and the leading V8 teams don't compete side by side any more, Imrie enjoys the memories of racing against drivers like Dick Johnson.
"It is a shame there is no Privateers Cup anymore," said Imrie.
"The best years were when you had the same big teams with the privateers.
"We'd all run together at Bathurst. Back in 1991 there were 60 cars in the field and it wasn't unusual to have 40 or 50 cars in the field.
"Dick Johnson would scream about privateers getting in the way, but it was the same for everyone.
"It made for a good spectacle; it's a bit different now with only 28 cars on the grid."
After over two decades of racing, Imrie retired in 2000. The business of racing was getting bigger and more expensive.
"I was getting too old; I raced out of my own business and the bar kept getting raised higher and higher," said Imrie.
"It got to the stage where we had more people employed in the race team than we did in the business that provided the funds.
"When we had good sponsorship it was great, but in the lean times you had the business funding it which puts pressure on you.
"The professionalism was lifting, there was more technology and it became a huge business, which is what it is today."
After retiring from racing, Imrie continued his involvement by becoming a non-driving team owner, something he enjoyed immensely.
"A lot of people said as soon as you stop driving you lose interest, and a lot of people do and walk away, but I enjoyed that part of it," said Imrie.
"It became a business, it was hard finding the funding and the better younger drivers would never add to budget, but you wanted the fastest driver you could get.
"Sometimes you had to have some paying drivers along the way to pay the bills."
After the 2004 season Imrie sold his V8 license and left the sport. The time was right, but he still believes that the Development Series is the key category when it comes to new talent identification.
"(The Development Series) is still the place to find the next generation of drivers, particularly with the style that you need to drive a V8 Supercar successfully," said Imrie.
"It's so important to have the data and understand it, and know how the car works, how to handle corner speed and so on.
"V8 Supercars are very different to anything in any other championship."
Imrie's V8 highlights involve the people that he met throughout his career and running the Fujitsu team, but most will remember Imrie for 'that' shunt with Russell Ingall at Queensland Raceway in 2000. To this day Ingall has never apologized.
"Russell who? I thought he'd retired," Imrie laughed.
"No, it was one of those racing things, he lost his cool.
"I remember others successfully passing us, like Mark Larkham.
"Russell felt he wanted to win the race from a lot further back than he could, he lost his cool and turned me around into the wall. I think it cost him $10,000 dollars.
"We had a little chat in the steward's room, but his move was pretty blatant, it was a typical police chase manoeuvres.
"A couple of taps to turn me around. Once I hit the wall and bounced back I was lucky not to get cleaned up by his then boss Larry Perkins. But no, he's never apologised."
These days Imrie rarely gets the chance to go to a race track. He went to a couple of events last year and really enjoys the Touring Car Masters, but most of his time is spent running his business.
"I still have the Saab wrecking business, I've had saabwreck for over 25 years," said Imrie.
"I supply Saab parts Australia-wide for all the cars in the range.
"I also have a farm where I bread Murray Grey cattle.
"It's not as exciting as V8 racing but it fills in the time nicely.
"I went through a period where I wasn't fussed about racing, then last year I went to the ArmorAll Gold Coast 600 and Winton.
"I particularly enjoy the Touring Car Masters, it's a fabulous category."
Mike Imrie getting hit by Russell Ingall at Queensland Raceway in 2000