Job cuts issued at V8 Supercars Australia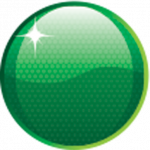 V8 Supercars Australia has cut a number of staff members from its books as part of a major review of its operations prior to the start of the 2012 season.
Speedcafe.com understands that close to 10 staff have been removed from the Gold Coast based business as part of the review.
Key among those leaving the company are former motorsport manager Adam Perry and events manager Kim Faithful.
A former Larkham Motor Sport employee, Perry had been heavily involved in V8 Supercars' Car of the Future project as part of his role within the company, while Faithful was the founding manager of the Townsville 400 event.
The change to staffing levels comes eight months after Archer Capital became a majority owner of the V8 Supercars business.
When contacted by Speedcafe.com, V8 Supercars Australia provided a holding statement explaining that the cuts are part of a plan to ensure the future growth of the business.
"V8 Supercars must frame its business to the current and expected environment – as is the case for all businesses that want to remain strong and competitive," said the statement.
"The company has been on a strong growth trajectory.
"To ensure that continues, V8 Supercars undertook a comprehensive business review in 2011.
"That process, along with the uncertain economic outlook, led to a restructure that involves a small number of job cuts.
"While some changes will happen through natural attrition there are, unfortunately, a handful of redundancies.
"We are in the process of consulting affected staff and are providing out-placement assistance and redundancy packages.
"We never like to lose staff but this is a necessary step in V8s' continued growth.
"There will be no impact whatsoever on our events, whether current or planned."
V8 Supercars will be on track for the first time next month in the pre-season test at Sandown Raceway (February 11).