V8 Supercars driver wins national skiing title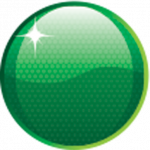 Todd Kelly is already a championship winner in 2012 – behind the wheel of a boat!
The Jack Daniel's Racing driver steered his boat – powered by a Kelly Racing-built 8-litre Chev engine – to victory in the 2012 Australian Speed and Marathon Ski Racing Championships at Lake Bonney in South Australia.
Kelly towed skier Jack Houston to one of Houston's four titles over the course of the championships.
The win was Kelly's first national title in ski racing.
The former Bathurst winner also skied in the event, with father John behind the wheel of his boat. Kelly finished sixth in the Mens 30-40 division, and fifth in Unlimited Inboard.
Unlike V8 Supercars rival Mark Winterbottom, Kelly survived his skiing events without injury. CLICK HERE for news on Winterbottom's skiing accident and broken leg …
Kelly said that it was an honour to drive the boat to the national championship win.
"It was great to drive the boat with Jack behind and Kevin (Boylan) beside me who are both World champions," Kelly told Speedcafe.com.
"It was good to have a ski as well in very difficult conditions. I struggled with balancing the risk of having a fall versus pushing for a result.
"It was the first time I have skied in a lake in such rough water so given the V8 season is about to kick off, the plan was to come away in one piece and have a crack at the Southern 80 river race in a few weeks time."