Ten new cars for Radical Australia Cup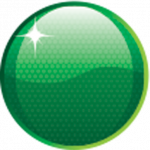 Radical Australia Cup series organisers are confident of strong fields this season following the delivery of 10 new 2012 specification Radical SR3 Cup cars into the country.
All 10 of the British built two-seater sports cars have already been sold to customers ahead of the second running of the national series, which will feature four rounds on the Shannons Nationals presented by Hi-Tec Oils card.
The latest model Radical SR3s have a number of small improvements over the previous model, with cosmetic changes made to the nose, dive planes, side pods and rear louver section.
Almost 80 Radicals have been imported into Australian since the current Radical Australia business was founded five years ago, with many of the cars prepared out of the company's headquarters located at Eastern Creek Raceway.
Radical Australia team manger Garth Walden will be joined by Radical's UK-based technical chief Derek White to assist in shaking down the new cars, and says he's looking forward to a strong season.
"At this point in time we have about 30 registrations from drivers looking to do either the full championship or selected rounds," said Walden.
"We think we will average about 24 cars a round, with about 16 of those being run out of the works team here at the factory.
"It's a massive undertaking but our focus has been on growing the RAC this year, working on each of the seven rounds and doing the best job we can to grow it."
The inaugural Radical Australia Cup national series was won by Ed Singleton.