Peugeot ends its sportscar program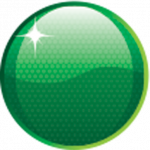 Peugeot has ended its sportscar racing program.
Effective immediately, the French manufacturer has withdrawn from its endurance commitments due to declining sales within the Peugeot group.
"This decision has been taken in the context of a difficult economic environment in Europe," Peugeot said in a statement.
"Peugeot has chosen to concentrate resources on its sales performance in 2012."
Peugeot entered the sportscar world in 2007, campaigning its diesel 908 prototype in the Le Mans 24 Hours and associated series.
Victory in the 2009 Le Mans 24 Hour race was Peugeot's greatest success during the time in the sport. It also won the inaugural Intercontinental Le Mans Cup title ahead of the series' transformation into the World Endurance Championship this year.
Peugeot's withdrawal comes as a major blow to the WEC, which had been expecting a fierce rivalry between Audi and Peugeot.
Toyota and Porsche will both start on LMP1 programs soon. Toyota's car will not contest a full campaign this year, while Porsche's new entry will not hit the track until 2014.