Last call for Fujitsu driver nominations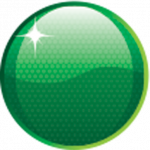 Applications for the 2012 Fujitsu 'Cool' Driver Program close next Thursday 26th (Australia Day).
Places in the youth driver program are being offered to seven karters – aged from seven years, plus three national Formula Ford and two state-level Formula Ford entrants.
Fujitsu Cool Driver program founder Chris Jewell says that he is expecting a flood of late entries to his inbox in the coming week.
"We've received a good number of applications to date and there are so many drivers deserving a place in the program," said Jewell.
"I will say that the applications for 7-10 year olds have been slightly quieter than I expected – thus far at least.
"Last year we received over 40 percent of the applicants in the last week so it might be a very busy Australia Day period for some drivers putting together their CVs."
Young drivers who fit the criteria of becoming a 'Fujitsu Cool Driver' should CLICK HERE for more details …
Last year's Fujitsu Cool Drivers included national champion Cameron Waters (16), Nick Foster (18), Shae Davies (20) and Rhett Noonan (17) from Formula Ford, while Jason LeCocq (15, WA), Brody Appleby (14, Tas), Renee Gracie (16, QLD), Damon Strongman (12, Vic), Joey Mawson (14, NSW), Royce Nott (19, NT), Todd Hazelwood (15, SA) were the Fujitsu Cool karters.