It's a drag for the School Bus this weekend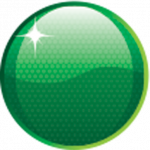 For many kids, the daily commute to School is a drag – but for their School Bus on Saturday, it will literally be a drag at Willowbank Raceway – as the Queensland drag strip hosts the first School Bus Challenge as part of the Rocket All Stars Series event.
Southern Cross Transit Director (and drag racer) Frank Oliveri will be taking two of his fleet to the Willowbank Quarter-Mile, when a Volvo will take on an M.A.N. in a three round challenge. The challenge has been designed to show off the performance of the School Buses, but also highlight the green credentials of modern day public transport.
"Taking the bus to school is the cool thing to do, not only saving time but also helping the environment," he said. "And with the latest safety features they have, it can be done with peace of mind for parents."
Spectators will also have a unique opportunity to have a behind the scenes, close up look at the drag strip – when the buses will be used to give spectators a tour of the strip (at a more sedate than racing pace, of course!).
Aside from trying to get superior reaction time in his bus, Oliveri will take to the track in his Super Sedan Torana as part of the Rocket All Stars Series action.
Qualifying begins at 9am with racing from 3pm at Willowbank Raceway this Saturday.