Simon Evans gets Mazda for new ARC entry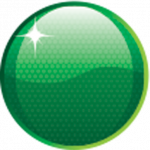 Simon Evans will make a full time return to the Bosch Australian Rally Championship, driving a Mazda 2.
Four-times Australian Rally Champion will make his debut in the privately-entered Mazda under the Championship's new Group G2 regulations at Rally Calder presented by East Coast Bullbars on March 1-4.
The new Simon Evans Mazda entry will be run by Rallyschool.com.au team principal Mick Ryan. The car is currently under construction at Rallyschool's Sydney workshop.
The move to Mazda for the Bosch ARC comes after Evans won his class at the wheel of a Mazda 3 MPS at last year's Targa High Country.
The new Mazda 2 rally car will run a Mazda MZR two-litre engine with a six-speed Hollinger gearbox and will feature input from motor sport suspension guru Murray Coote of MCA Suspension, the last man to win the ARC title in a Mazda.
Bosch ARC CEO Scott Pedder said the return of Simon Evans to the series in a new generation G2 spec Mazda is another huge vote of confidence in the Championship and the new two-wheel drive formula being adopted.
"It is exciting news and another great boost to the Bosch ARC for 2012 particularly given it is another new make in the series," said Pedder.
"It is fantastic to have Simon Evans back in the Championship in an exciting new car that will certainly take the fight up to the factory Hondas."
Evans is enthusiastic about the project and his role in developing the new Mazda 2 Group G2 car as a winner.
"It is a really exciting opportunity and is going to be a real challenge developing the car into a rally winner," Evans said.
"This has huge potential and I believe opportunity is what you make of it so this is going to be a lot of hard work and a lot of fun as well and Sue and I are looking forward to it.
"We are looking at the bigger picture and for 2013 and beyond with hopefully some increased manufacturer involvement from Mazda, it is all very exciting."
Evans says he is particularly looking forward to competing against his brother Eli who will spearhead Honda's attack on the Bosch ARC again this year.
"I love the challenge of taking on Eli as a direct opponent," he said.
"He is a really tough competitor and there is nothing like sibling rivalry to bring out the best in a competitor."