Murphy to return to famous #51 in 2012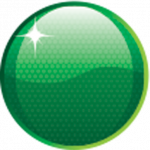 Greg Murphy will return to his famous #51 for the 2012 V8 Supercars Championship.
After competing under Kelly Racing's #11 in 2011 – the number assigned to the team thanks to its partnership with Perkins Engineering – Murphy will switch back to #51 in his Pepsi Max Crew Commodore VE this year.
Murphy first used #51 when he joined Kmart Racing in 2001. He finished in the top four in the V8 championship between 2001 to 2004, all using the #51.
That period included two Bathurst 1000 wins with Rick Kelly, with the 2003 win (plus his amazing 2m06s Bathurst lap) under the #51.
The next six years saw Murphy drive for three teams (Paul Weel Racing, Tasman Motorsport and Paul Morris Motorsport). While top results weren't as prevalent, he remained entered in #51.
Last year, Murphy switched to Kelly Racing, with #51 being assumed by Development Series outfit Greg Murphy Racing – the team run by Greg's father Kevin.
In 2012, the Kiwi legend takes back his number.
But can a number change bring him a return to the glory days? Team owner, driver and team-mate Rick Kelly hopes so …
"It has been a big thing for us to be able to juggle a few things around and get #51 back on Murph's car," Kelly told Speedcafe.com.
"It has been a massive part of his great career. His profile in the category is up there with the best of the current drivers. The #51 has been a big part of his career – from race wins to Bathurst wins.
"To be able to team Murph and #51 back up for us is exciting, and Murph is excited about that as well.
"It's a fresh start for him again this year and hopefully that brings him success."
The first time that Murphy will be seen back in the #51 will be at V8 Supercars' pre-season test at Sandown Raceway on February 11.