Lee Holdsworth secures support from Monster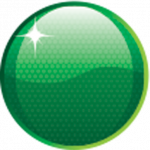 Lee Holdsworth will become part of the Monster Energy Drink family in 2012.
To go with his new drive at IRWIN Racing, the two-times V8 Supercars race winner has unveiled a new helmet design for the 2012 V8 Supercars Championship – including support from Monster and Fujitsu General.
Holdsworth will also sport backing from Stilo and long-time personal supporter Project Mu.
The 28-year-old says that he is pleased to have a new-look helmet to tackle the next phase of his V8 career.
"I got to know Monster's Dave Ellis very well last year. We get along great and he thought I suited the Monster image," Holdsworth told Speedcafe.com.
"Monster is such a well known international brand, and they support a lot of different athletes across the world, so I couldn't be happier being a part of their family.
"I have also built a some good friendships and an excellent working relationship with Fujitsu over the last few years, so it's great to have them follow me from GRM into the next phase of my career.
"Having two major international brands support me is brilliant. I couldn't be happier.
"Plus, I think the lid has come up a treat in these new colours. Antman did an awesome job. It's totally different from all the other Monster designs so it won't be hard to pick me out from the crowd."
Holdsworth will debut his new look lid at V8 Supercars' pre-season test at Sandown on February 11.