Every race to count in Stars of Karting Series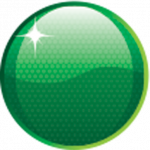 Competitors in the CIK Stars of Karting Series will be vying for championship points every time they take to the circuit throughout the 2012 Championship following an announcement by series organisers today.
In the past, points in the heat races were rewarded to all drivers who complete more than 75% of the race distance.  In 2012, each heat race winner will now receive 20 points towards their tally, second 19 points, third 18 and so on in one point increments to 20th place.
There's also been a slight change to the way the points are allocated in the two main events on the final day of competition.
The new points structure will see 30 points awarded to the winner of each race (previously 25), 27 for second place, 25 for third, 23 for fourth and 21 for fifth. Sixth through to 25th placing will then reduces in one point increments.
There is also five points awarded for each driver who take part in the morning warm-up session each day.
"After discussions with our teams and competitors, we felt that it was important to reward the efforts of our drivers every time they took to the circuit – not just in the finals which is why we've come up with this structure," said International Karting Council Chairman Craig Denton.
"The new system sees the racing on Saturday just as valuable in terms of the championship as what Sunday is, which will hopefully create some even better racing."
In terms of the state championship for a CIK-specification category, this will be awarded to the winner of the opening final of the round (previously based on the accumulative points across the two finals). The rounds incorporating a state championship in 2012 will be held at Bolivar Raceway, Ipswich, Eastern Creek and Port Melbourne.
2012 CIK Stars of Karting Series Schedule
Round 1 – February 25/26 – Bolivar, SA
Round 2 – April 21/22 – Newcastle, NSW
Round 3 – June 16/17 – Ipswich, QLD
Round 4 – July 28/29 – Eastern Creek, NSW
Round 5 – September 22/23 – Port Melbourne, VIC